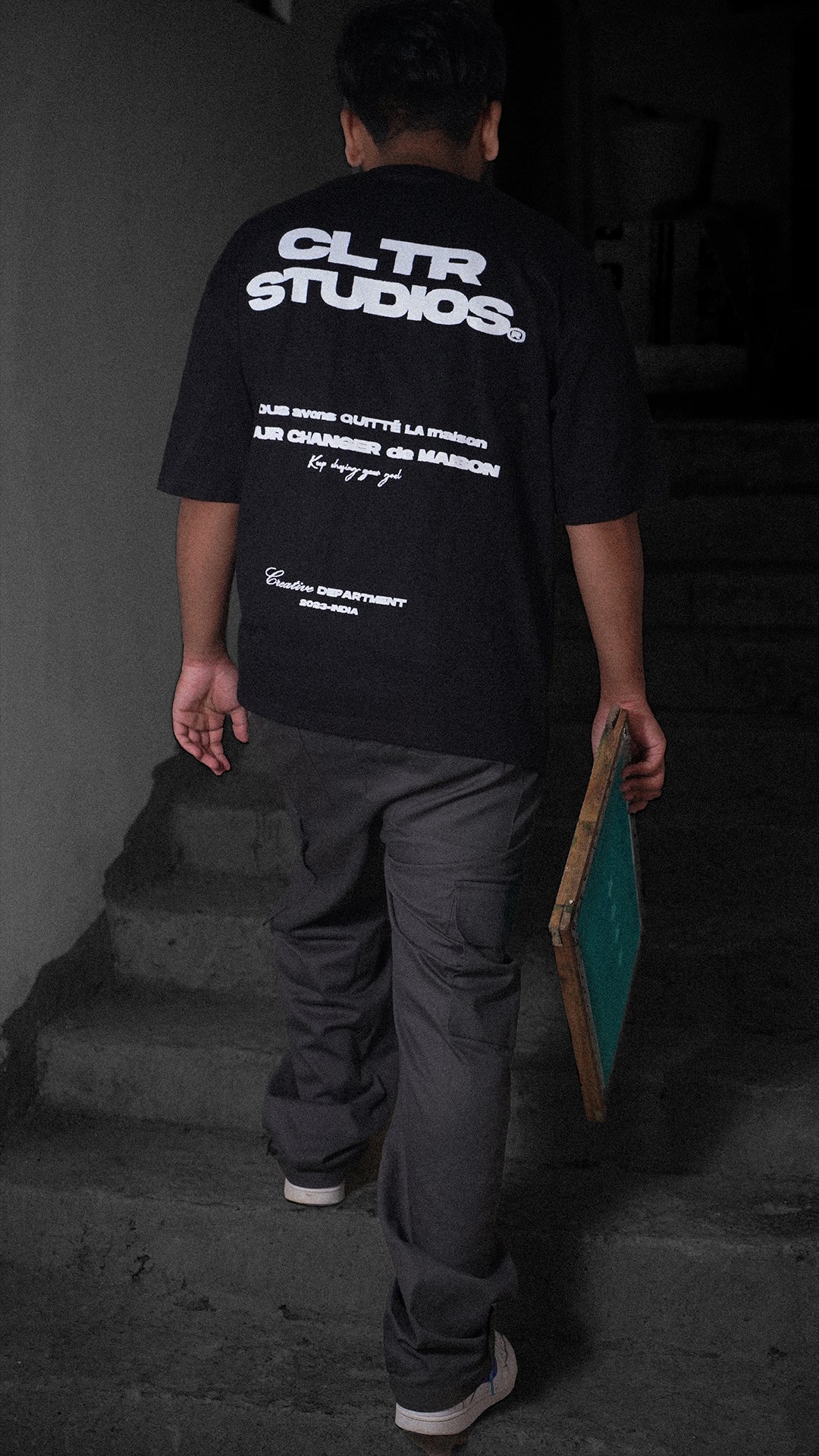 ABOUT CLTR STUDIOS
Founded in 2022 by 22-year-old Rocktim Baruah, CLTR Studios is a dynamic streetwear brand that emerged from the vibrant spirit of a college student from North East India. What began as a humble college project blossomed into a full-fledged enterprise in 2023, driven by a passion to redefine streetwear culture.
At CLTR Studios, we draw inspiration from the Western world, weaving elements of Y2K aesthetics and dark artistry into our designs. Our mission is to deliver a fresh perspective on streetwear and transcending boundaries.
We take pride in producing high-quality t-shirts that are not only fashion-forward but also pocket-friendly. We believe that style should be accessible to all, without compromising on the integrity of our products. By prioritizing affordability without sacrificing quality, we hope to make a lasting impact on the streetwear scene.
Join us on this journey as we continue to push the boundaries of creativity and craftsmanship.